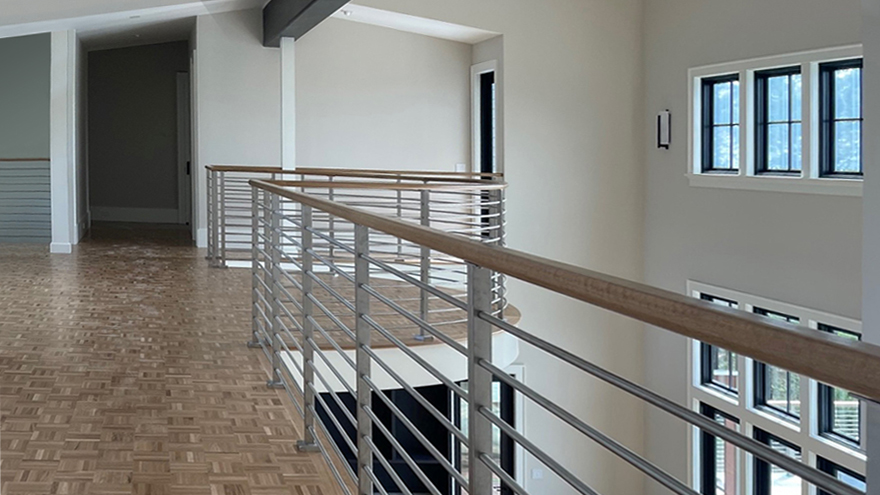 When Doug Smith President of Ilderton Contracting, LLC, wanted to install a curved balcony rod railing system in a luxury home they were building in Charleston, SC, he reached out to AGS Stainless. Doug began working with Railing Consultant Team Lead, Bob Reed.
"Working with Bob Reed and his team to produce some stunning interior balcony rails has been a pleasure. Responsive and Professional! Hope to work with them again!" Doug S. Ilderton Contracting LLC, Charleston, SC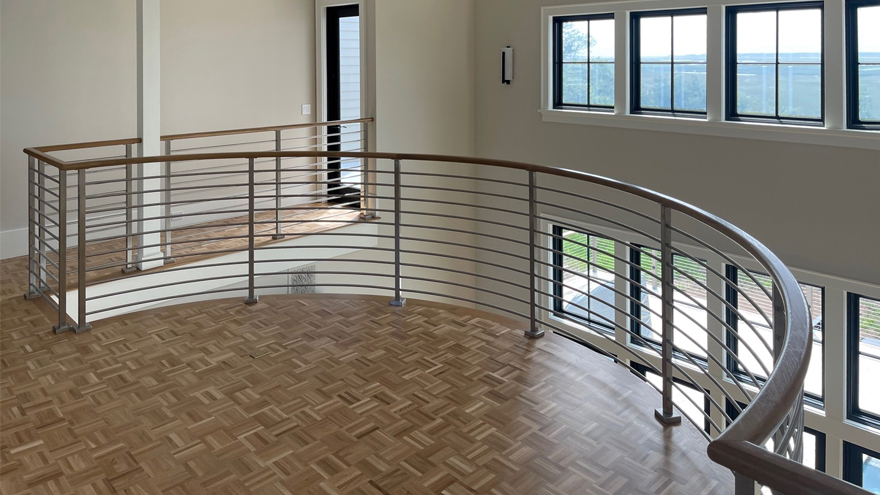 Ilderton Contracting, a premier custom home builder in Charleston, SC, has been in business for almost 40 years. The construction company builds and remodels homes with a focus on quality and detail. Many homes built by Ilderton Contracting in the South Carolina Lowcountry feature unique architectural details, such as a custom-designed rod railing.
Custom Curved Railing Infill Options
Working with a custom railing manufacturer allows you to create a high-quality railing system with the perfect look for your project—ideal for high-end custom-built home builders.
Curved radius balconies or decks are a great way to create unique architectural spaces. Installing a one-of-a-kind railing system creates the highly sought-after upgrade that luxury home buyers demand.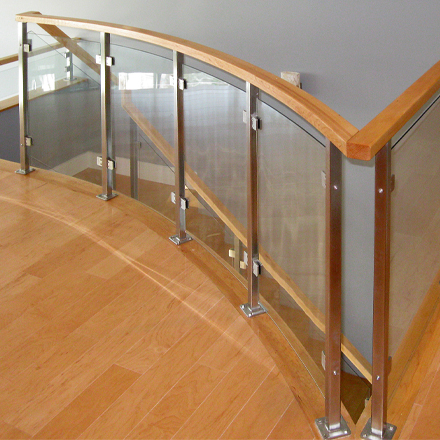 Curved glass panel stair railing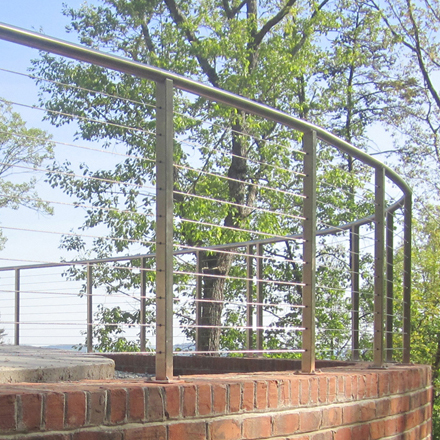 Curved cable patio railing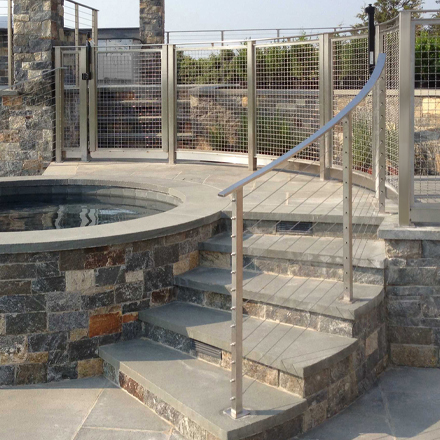 Curved mesh panel railing
Unleash Your Creativity –
Start Designing Your Custom Railing System.
Stainless steel infill options for curved railing installations include: