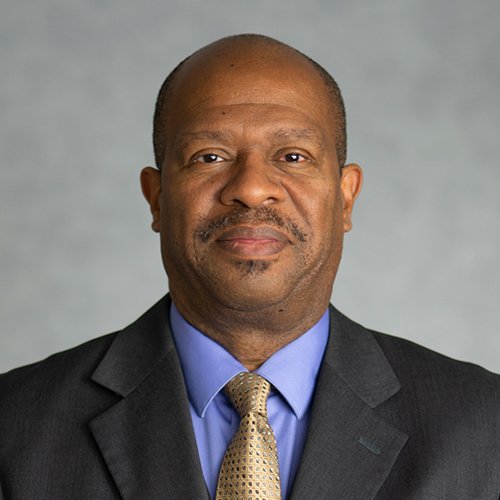 Transcription:
Here is the terminal post to end the run of intermediate posts and set the system up to connect the top rail. There's a wood top rail as a sample directly behind me. That's a stainless top rail. So, to set the post up for the top rail, you need some form of transition, some form of a connector.
Now, the easiest way to transition from the post to the top rail is with a transition piece, a component that pops in place. I'll show you an example of a transition piece; this is our product at AGS Stainless. This is our stem reducer, and the stem reducer has the mounting bracket on top.
Stem reducers are typically fabricated separately from the post. So, as you look at some of my post samples behind me, you'll see posts with stem reducers and those without. If you like this, look.
To create it, we cut the post stock short, and then we weld the stem reducer to the post, as you'll see in this example of a stationary, or I should say a fixed stent reducer, and in this example of an adjustable stem reducer. So we're welding the stem reducer to the post.
As you can imagine, welding something to the post takes a lot more time than what you see here with this other product, where you'll see this visible seam between the post and the transition to the top rail. That visible seam means that that piece is a separate piece of metal, but it's had an adhesive applied, and then it's popped into the top of the post.
So, when it comes to establishing value, the amount of time that's invested in crafting the product will weigh on the cost of the product. And as you can imagine, taking the time to weld the connector to the posts, and then grind the weld down, and then polish it so that it completely disappears. There is no visible evidence that that's a welded connection — that takes a lot more time than taking a separate piece of material and adhesive and popping it into place.
So, when you're comparing posts from manufacturers, I encourage you to just get a post sample, and you can put the posts side-by-side, and then you can look for these points that we're covering in this brief discussion.
Next, we're going to talk about, more specifically the posts that have a fixed mounting bracket for the top rail.
To learn more, continue watching. Identifying the Difference in Quality Between Stainless Railing Systems Introduction Identifying the Difference in Quality Between Stainless Railing Systems Part 1 Identifying the Difference in Quality Between Stainless Railing Systems Part 2 Identifying the Difference in Quality Between Stainless Railing Systems Part 3 Identifying the Difference in Quality Between Stainless Railing Systems Part 4 Identifying the Difference in Quality Between Stainless Railing Systems Part 5