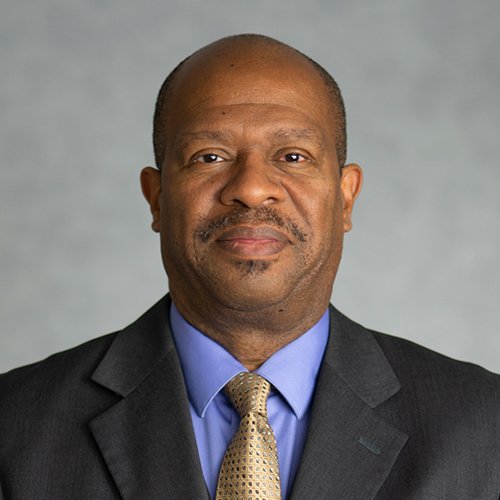 Transcription:
This post comes from a competitor in the railing industry to AGS. This is an example of the quality that you'll find in the industry. In order to mount the top rail to the post, you need a series of components to create the mounting surface. So, as you look inside this post here, you'll see that there is a component that's been spot-welded to the top of the post.
There are some extension brackets here on the sides of the post. And then, the separate mounting bracket goes into place. And then, the top rail can sit over that.
You've got a couple of things that you're taking into consideration here, and they all apply to how much work it takes to assemble the railing and then install it. Whether you do the work yourself or you hire a contractor.
Number one, this is not one continuous piece of metal. And so, when you have spot welding or a significant contributor to the post's overall strength and stability, you're going to have a less stable connection than if the welding is continuous. Here we see a major contributor to the real instability, but it's been spot welded in place.
Next, the bracket that the top rail fits over is also separate but not welded — so it will be mechanically attached. But a mechanical attachment with screws is less durable than a welded connection. So, any time you get a post from a manufacturer, and you can see inside that post, you know you've got more work cut out for yourself, right? Because you've got to put all the pieces together in order to attach the top rail.
Let's compare that with a fixed post from AGS Stainless. And again, the difference between just creating something that's functional and creating something that is not just functional but is actually beautiful, a work of art. — A lot of times, with craftsmanship, it's the little things. That's how you can really tell if something's fabricated to the industry's highest standard of quality.
Here's the mounting bracket. I'll show you the separate piece for AGS Stainless. And this is for our stainless handrail. The mounting bracket is actually welded to the post, and you'll see that the weld is absolutely just gorgeous.
When it comes to your installation, the post comes like this. It's completely assembled and ready to be installed. You don't have inventory that you have to make sure you have on delivery and then on-site to install the railing system.
Again, we've looked initially here, at the top of the post. Whether you are looking for a product that has an adjustable stem reducer or adjustable mounting bracket, or a fixed mounting bracket, — how the manufacturer builds that product will give you an indication of how they've built the rest of the system.
If you see snap-on components attached with either an adhesive or some mechanical fittings, that is not as strong a connection as components that have been welded in place. And it's definitely not as beautiful a connection as components that have been welded in place and then ground down. The weld is ground down and polished so that it disappears and all of that metal looks as if it's just one piece.
To learn more, continue watching. Identifying the Difference in Quality Between Stainless Railing Systems Introduction Identifying the Difference in Quality Between Stainless Railing Systems Part 1 Identifying the Difference in Quality Between Stainless Railing Systems Part 2 Identifying the Difference in Quality Between Stainless Railing Systems Part 3 Identifying the Difference in Quality Between Stainless Railing Systems Part 4 Identifying the Difference in Quality Between Stainless Railing Systems Part 5