AGS Delivers Beautiful Custom Railing Systems AND Award-Winning Customer Service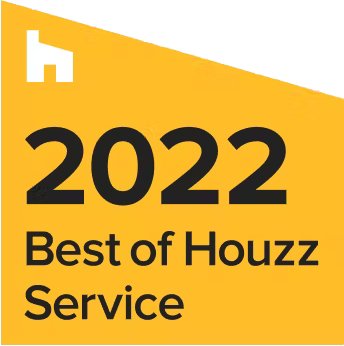 Our commitment to excellence and client satisfaction is our top priority, and we're not the only ones who think so — AGS is a five-time winner and proud recipient of the Best of Houzz – Service Award! Thank you so much to all of our clients who gave AGS excellent ratings and 5-star reviews this year!
What AGS Will Do for You
AGS helps potential customers like you install unique custom railing systems that will add beauty to your construction project and make you look like a superhero (No spandex required!). Choosing to install a custom prefabricated railing system will ensure that you get the high-quality look you desire with minimal hassle. AGS dedicated experts will provide you with the support and custom railing solutions you need to make your project a success. You can rest assured that we'll deliver the expertise to guide you through the entire installation. You and your goals are important to us; you can feel confident and relax knowing that your railing project is our top priority. With easy ordering and installation, AGS will deliver a great-looking product that saves you time and money by making it easier to get the job done! We'll do this by providing top-notch customer service to assist you throughout the entire railing installation process. Real people with expert knowledge and experience will give you seamless support from start to finish.
I am a homeowner and was hesitant about installing the railing myself. My experience was great from the beginning with AGS Stainless. By providing a sketch and some pictures, they were able to provide me with a quote quickly. They were patient with all of my picky questions and made me feel comfortable. After receiving the 11 packages, I unwrapped everything to find that it was packaged well with no issues. Before installing, I reviewed the instructions, which were very clear, and watched videos online to make sure it was clear. I did have a few questions and found that AGS was very helpful and responsive to any questions that I had. Overall, the installation went very well, and I felt comfortable as I installed it. The product is extremely well made, and I am very happy with how it looks. I highly recommend AGS Stainless.
~ Ian D. A Homeowner
Whatever the Scope of Your Project, We Work With You
AGS customers have two things in common. Like you, they all want to install a high-quality custom railing system and work with experts who will answer questions throughout the railing installation process. Homeowners, architects, and contractors, all with varying needs, install railing systems purchased from AGS. Whether you are a homeowner installing a few feet of cable, or a building pro looking for a complex railing solution, AGS staff will provide expert advice to help you with your railing-related problems.
Your Railing System Choices
Railing Infill Options
AGS helps you achieve the high-end, distinctive look you desire by providing versatile railing systems that are fully customizable. You can choose from various railing infill materials, finishes, mount options, and powder coat colors to build a railing system that exceeds your expectations. The AGS design team will help you conquer practical difficulties by suggesting and fabricating a custom railing solution. With over three decades in the railing business, AGS has heaps of industry-specific experience and a passion for the product, ensuring that you get the best experience and railing design possible.
Unique Custom Railing Combinations
Explore railing infill options to see how AGS can help you install a railing system that stands out for its style and quality.
Are You Ready to Begin Your Free Design Consultation?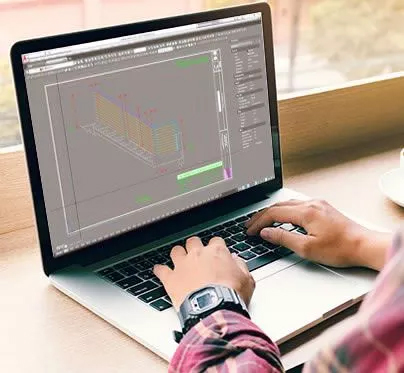 All you will need is a few measurements and a simple sketch. AGS will help you figure out precisely what you need, the quantities, and the price. You can talk with an expert today and make a start on beautifying your project with a stunning new railing system.
We'd Love You to Read Our Reviews
Choosing and installing a new railing system is a big decision. It's a significant investment of your time and money, and when it's your own home or a professional endeavor, it's often an emotional investment too. That's why AGS delivers first-rate products AND award winning customer support to ensure your project is as successful as possible.
After completing their railing installations, many AGS customers rave about the products and services they receive and reward us by writing a review and rating our service online. Please visit the following links to compare our customer ratings and reviews with other railing companies.
How Your Railing System Could Look
With so many beautiful railing styles to choose from, browsing photos of installed railing systems can help open your eyes to the limitless possibilities that a custom railing system can offer. Please visit the following links to get inspired: