Colorado is renowned and loved for the diversity of its awe-inspiring landscape and varied terrain. Mountain ranges, vast plains, desert lands, and desert canyons combine to make some of the most spectacular scenery in the world. As a result of the beautiful but complex terrain, residents in Colorado will experience vastly different and highly localized weather patterns that frequently change.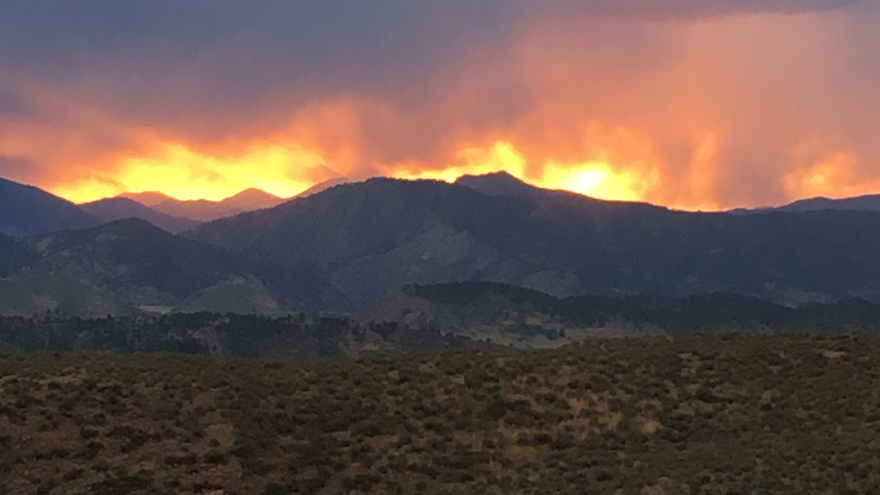 Throughout the year, abundant sunshine, impressive winter storms, and summer lightning create dramatic events in the sky that are fascinating to watch. Incredible sunsets and clear winter skies bring great opportunities for sky watching, making it a delight to spend time outside at any time of the day.
With a beautiful view of grasslands and the open sky above, the Glacier glass panel railing system blends beautifully into the setting.
The homeowner of this beautifully designed deck wanted to maximize the deck's connection to the natural environment, and that's why he chose to install Glacier. The transparent glass panels allow the flow of light and create a spacious open feeling that blurs the line between indoors and outdoors.
Compared to other railing options, the stainless steel railing posts are very slim, measuring just 1.5 inches wide; they have a luxurious, elegant look that enhances the overall aesthetic.
Similarly, the slender stainless steel handrail reflects the colors in the landscape and perfectly complements the environment.
Glacier is an ideal railing choice if you want your deck to feel immersed in the character and atmosphere of the location. The glass panel railing system does not intrude on the landscape but does add a high-end charm all of its own.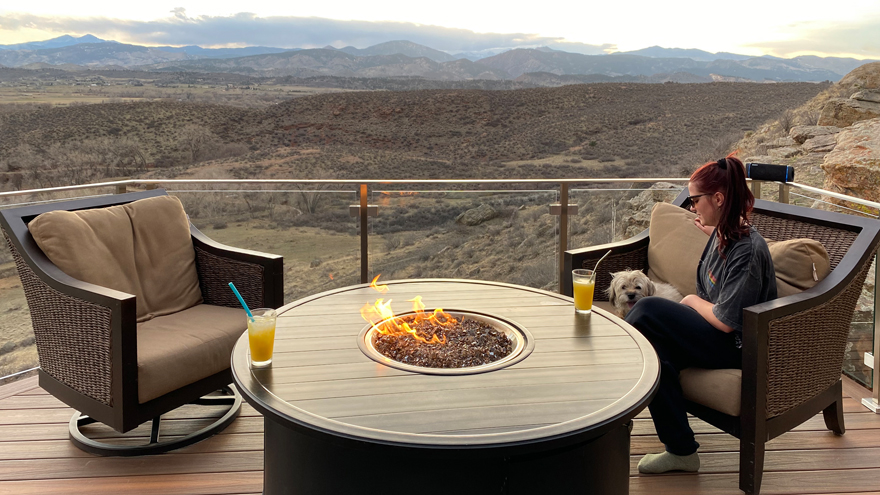 The view across the grassland changes dramatically by the hour and season.
High desert, dry climate, and long days with lots of daylight make spending time outside easy in Colorado, which applies to time spent at home and away. The homeowner completed a stunning railing remodel and created a beautiful outside space that can be used all year round. The family gets to experience the feeling of being immersed in nature while enjoying all the comforts of home. The Glacier glass panel railing system enhances the look of their home and brings a unique quality of life for the family to enjoy.
The homeowner of this beautiful deck was so delighted with the finished Glacier railing installation he kindly wrote a testimonial for AGS. Please click the link below to learn more.
5-Star Company That Earns Every Star!