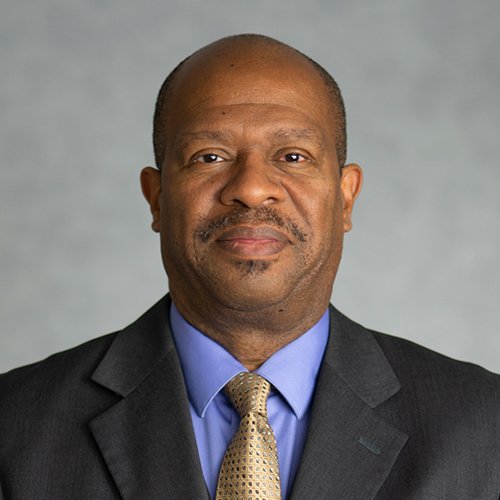 Transcription:
As I mentioned to you in that last video, the way most railing manufacturers fabricate with MIG welding, they're leaving a big, thick bead of metal. There's lots of spattering. It's not very attractive, and so they cover it.
But the mark of true craftsmanship is oftentimes very small things. The things that you have to work to see. That's true with the base plate covers.
So, I'm going to remove the base plate cover from this product. Again, this was a non-AGS product, but it's typical of what you find in the industry. And what you'll see on this base plate is that there are small gaps at each of the corners. Those small gaps are the mark of a base plate cover that was just quickly executed. There are many different ways that those gaps could have been filled, but to this manufacturer, it wasn't really important.
Contrast that with AGS' base plate cover, and you'll notice that there are no gaps on any of the corners of this product. So again, it's an attention to detail. There is the adage you get what you pay for. When you realize that executing a base plate cover with no gaps at the corner is an attention to detail level that's superior — compared to base plate covers with gaps.
You'll find it time and time again — AGS chooses the quality fabrication choice, not the quickest fabrication choice. So, when you're evaluating apples to apples, which product is better? One of the easiest, most effective ways to do that now that you've watched this video is just to get a post sample.
Whoever of the product manufacturers that you're investigating, whoever you start narrowing it down to, have them send you a post sample. And then, you can put the post sample side-by-side; and you can look for some of the elements that we talked about today. And you'll be able to determine for yourself which product delivers the most quality and the most visual impact. And then you'll be able to properly compare pricing.
Just as a general rule of thumb, to fabricate to the standard quality that AGS Stainless is known for, a local fabricator will be somewhere between four and $500 a lineal foot. With AGS Stainless, we're a fraction of that cost. All the components are shipped to you ready to be installed, and there's no on-site cutting or welding that needs to be done.
The components are numbered. You can easily install the railing system yourself. In fact, many people do. But for those of us who are just really busy and rely on construction professionals, it will be the easiest railing installation they've ever done. The components are numbered. The installation instructions are clear. If it's a cable product, we can send the cables out; cut to the correct length. Wrapped separately so that the builder says to his team, "lay out the posts, layout the cable," they're looking at the installation instructions. They layout the posts. They deal out the cable runs like cards in a deck, the fastest installation they've ever done — most builders comment.
So, we encourage you, don't just trust the pictures on the internet. Don't just trust the beautiful picture in the brochure. Get the facts.
Order a post sample and then determine for yourself which stainless product offers you both visual impact and value.
Thanks for your time. Kevin Harris Marketing Director
To learn more, continue watching. Identifying the Difference in Quality Between Stainless Railing Systems Introduction Identifying the Difference in Quality Between Stainless Railing Systems Part 1 Identifying the Difference in Quality Between Stainless Railing Systems Part 2 Identifying the Difference in Quality Between Stainless Railing Systems Part 3 Identifying the Difference in Quality Between Stainless Railing Systems Part 4 Identifying the Difference in Quality Between Stainless Railing Systems Part 5